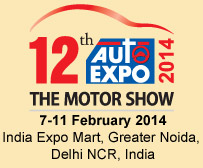 Booth No. 45 44
,
Welcome to Visit Us !
Currency
Currency regulation in India require, all foreign nationals and non-resident Indians to pay for their hotel and travel expenses in Foreign Currency Cash, travelers cheques or major credit cards, such as Master, Visa which are accepted at most places. It is recommended that visitors purchase some Indian Rupees after check-in at their hotel.
Visa Requirement
Citizens of all countries require a valid national passport / travel document with a valid visa to visit India. These may be obtained from the Indian Mission / Consular Office in the country of their residence.
Vaccination
Any foreign national coming from or transiting through countries wher Yellow Fever is endemic is required to possess a Yellow Fever vaccination certificate. There are no other vaccination requirements for travelers to India.
Climate
February is the winter month in India. Temperature during this month is generally min 10° C and maximum about 21°C during the day.
Electric Supply
The standard electric supply in India is 220 volts A.C., 50 cycles, single phase for all domestic lighting. Most hotels also provide 110 volts electric point for use of electric shavers, hair dryers etc. If you are carrying a laptop/portable computer or other 110 volts equipment, it is advisable to check for bringing an adopter with it. You may check with us for any specific query in this regard.
Clothing
At the time of the exhibition, the weather in Delhi will be cold. It is advisable to carry woolens.
Delhi Emergency Numbers
These emergency numbers will help every participating member of AutoExpo 2014. It is recommended that every traveler planning a trip to Delhi must have these Emergency numbers with them.
These telephone numbers will provide efficient assistance during a fire outburst or any other kinds of accident. Some of the important emergency numbers in Delhi are listed below:
Accident and Trauma : 10999
Fire Service : 101
Ambulance : 102
CATS ( Ambulance) : 1099
Police : 100